Hello,
Welcome to another edition of Pillow Talk, in which Malin James, Jade A Waters and I, Tamsin Flowers, get together for a chat about our favorite things – sex, erotica and…actually I think that covers it – sex and erotica!
This month we're celebrating our one year anniversary as co-bloggers, so that's a great opportunity to take a look back at what we've achieved in the past 12 months on Pillow Talk and what the future holds for us. We're also considering the recent publication of E L James's new baby, Grey, and I, for one, am very interested to hear what my colleagues make of this…how to put it…retreading of the same material.
So let's get going.
Pillow Talk Secrets
Tamsin: Hello Jade, hello Malin, how are you both this afternoon?
Jade: Hello, lovelies! I'm well. How about you two?
Malin: Good morning / afternoon, ladies! I'm doing good – happy to be here with you!
T: Excellent! Yes, it's been a little while since we all got together. But we've made it through our first year, so yay for us! How do you two feel about that?
J: Definitely a yay to that! I am tickled we've gone a year strong, and that it's been such a fabulously fun year, too!
M: Agreed. I can't believe how quickly it flew by! Our anniversary snuck up on me!
J: It was officially the 4th, yes?
M: Yep! So we're already into our second now. We're growing up!
T: It may only have been a year, but I feel like I've known you two for a lot longer! And I have to say, we've done some great posts during that time. Any favorites? Anything we've missed out on so far?
M: I think my favorite was the one we did on details in erotica, if only because there are so many ways of approaching and responding to description. But I also loved our taboo discussion. There's so much there. It feels like we touched on a lot, but only scratched the surface.
J: I would have to say I'm torn between two – the taboo talk is definitely one of them. We covered a lot of interesting ground with what we did talk about, but I have a feeling we may need to go there again, big time. Also, I honestly really enjoyed our end of the year / New Year's post. It felt very cozy. :)
T: I'm trying to remember our very first post – it was a little introduction to ourselves – and looking back at it, what a sweet gang of newbie writers we were!
J: Yes we were!
M: What about you, Tamsin? Any favorites or topics you'd like to get more of?
T: Early on we did a post on boys, alphas and Doms – it was fun! So maybe we should do a post about some of our favorite types of erotica heroines…I'm sure we'd have a lot to talk about on that subject. What about you, Jade?
J: I think that would pose some good ideas, for sure. I also think it would be interesting to talk about crossover things…how erotica merges with other genres and such. And perhaps word choices? There are just so many great avenues to explore when talking dirty, wouldn't you say?
M: There's an almost endless supply of topics, it's true. I'd also love to talk about how sex can be used in fiction. Of course, there's the obvious turn-you-on motive (nothing wrong with that!), but it can also deeply affect character motivations and further plot. Sex is powerful in writing. It would be fun to explore why and how.
J: I totally second that. Sex can be extremely transformative, so the potential power in writing that is superb. Let's put that on the list! I'm also curious what our readers think – are there any topics you're dying to hear us dirty talk about? If so, please definitely let us know in the comments!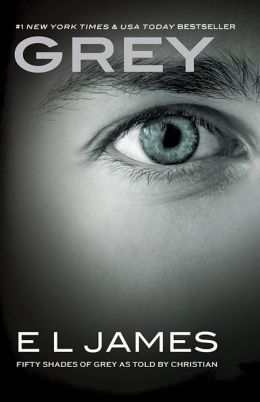 T: I'd say we could have our topic for next time lined up! Now, turning to a different subject – a little while ago, E L James released Grey – a retelling of the 50 Shades story from Christian Grey's perspective. I was so surprised when I heard about this – hasn't that story been done to death and can she really mine anything new from it? What do you two think about this move?
J: *long pause* I'm sorry for the delay, I was just ramming my head against my desk. So…yeah. Um, yeah. I had thought for a moment she was maybe going to tell a new story from his POV, which could work out…but…not so much.
T: No, apparently it's just the same one! Isn't she bored with it yet?
M: I have to admit that when I first heard she'd done this I laughed – it's the first time I've ever heard of an author writing fanfic for her own story! But to take the question seriously, I can see how it could be fun to explore a scenario from two different POV's, but to redo the entire series is…a bit much. Personally, I'd be bored silly with the whole thing if I were her, but maybe she's gotten super attached…
T: Actually, I've written a pair of shorts (ha!) that tell the same story from the two protagonists opposing points of view – but those were shorts. It was fun to write as the pair were very combative and had opposing views about everything, including each other. However, I don't think I could face it for a whole novel. For example, does she reproduce the conversations that they had verbatim or has she rewritten each scene quite differently?
J: I wondered that, too. If she's written the exact same dialogue just from his head, and I'd purchased the book, I'd raise quite a stink. It's one thing if there's a little overlap…and I want to say good for her for attempting to please the fans…but I'm really curious how she's covered new turf while in his head.
M: One thing to remember is that fans of the series are really into everything about the books. Though it hasn't gone over well critically, her fan-base might not mind her re-using dialogue…but who knows?
T: Arguably, she should keep the dialogue the same – otherwise one of them takes the role of unreliable narrator! And given the consent issues raised in the first books, I feel that could be really problematic.
(Tamsin sneaks out for a moment to take a look)
T: Yes, the dialogue's exactly the same, so at least their stories match!
J: You make some good points, Tamsin. Hmmm. I can definitely see why fans would be excited…I just wonder if there could have been a different approach. Or maybe I'm being picky.
T: I wonder if he dances the merengue in his head every time he comes, just like she does?
J: Oh, wasn't there something about her Inner Goddess? Maybe he should dance the merengue in his balls (just to tread new ground, you know) every time his Inner God is feeling the connection between them. Oh my word.
M: Ha! All I can say is that I won't be picking it up – I got enough of Christian Grey's tortured inner merengue dancer from the movie.
T: The Amazon Kindle free sample certainly didn't tempt me into reading further… However, a quick question – are there any books you could bear to read if they were re-written in this way? Or books that you'd really love to give this treatment to?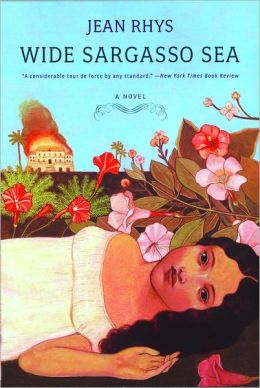 M: Yes! Absolutely! In fact, I'm not opposed the concept in general, I just think it's best done in a considered way. I like the way Jean Rhys approached Wide Sargasso Sea – it wasn't a rewriting of Jane Eyre, but it did fill in backstory from a secondary character's POV. But if we're talking a direct retelling, I'd kind of love to read Jane Austen's Emma from Knightley's POV. You'd lose a lot of what makes the book so good (because Emma is fascinating), but I've always wondered what the hell he was thinking. Oh! And I'm reading Tampa by Alissa Nutting right now – it would be interesting to have access to the boy's POV.
J: As a lover of Jane Eyre, I am now adding Wide Sargasso Sea to my reading list! But as far as my thoughts on alternate POVs…you know, most of the books where I would love to hear this already have switching POVs between chapters and / or scenes. Oh, wait. The Sookie Stackhouse series might be interesting if we could get in Eric, Jason, Alcide, or Bill's head sometime – but I think True Blood covered that. I guess I like the idea of alternate or offshoot stories, especially from secondary characters – but without them being retellings of the story that's already happened. Maybe I just haven't found a good example of this yet, though. What do you think, Tamsin?
T: My first terrible thought was, imagine Lolita told from Lolita's POV – but actually that would be horrendous and disturbing…
J: Oh, Tamsin! You must check out Cathy Coote's Innocents. It's that very type of story and POV, and yes, it really is amazing but highly disturbing! (It actually switches POVs at some point, if I recall correctly.) But beyond that one…are there any other books you can bear the thought of treating in this way?
T: When I think of my favorite books, I feel they're all too perfect to be messed about with. However, maybe I'd relish a retelling of Rebecca with Rebecca's side of the story – she was such a deliciously wicked woman and, dare I say it, so much more interesting than the Girl. And Gone With the Wind…imagine getting inside Rhett's head. Not to mention Ashley's – did he love Scarlett or not? I found him so frustrating. Mmmm, now you've got me going on this, I'm re-imagining all sorts of classics!
M: I know! It's hard to stop once you get going! Curiosity is one of the main reasons I love serial POV's in longer books – I love getting different perspectives. Okay, I'd better cut myself off there. That's a whole different discussion!
T: Right, I think that just about wraps it up for this time. We'd love to hear from any of you what books you'd give the reverse POV treatment to and also, if there any topics you'd like us to dive into in our next session. On that note, I'll just say "Happy belated anniversary" to my two colleagues, and I look forward to seeing you next time.
M: Happy anniversary to both of you too, and thanks to everyone for joining us!
J: Aw, yes! Happy happy anniversary to the both of you. And to our readers, thank you again for joining us and we can't wait to see you next time!
XOXO,
Jade, Malin and Tamsin